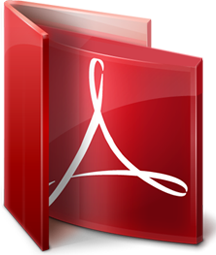 PENGARUH KOMPENSASI FINANSIAL, DAN KOMPENSASI NON FINANSIAL, LINGKUNGAN KERJA, DAN KEPEMIMPINAN PADA KEPUASAN KARYAWAN DI PT LANGGENG JAYA PLASTINDO SURABAYA
Abstract
The rapid development of the company towards the industrialization process by using advanced technology in the present and in the future would require the availability of natural resources, capital and technology. Human resources is one of the company's assets that are invaluable. Human resources play a major role in running the company's life. If the human resources have a high job satisfaction and support of the leadership , the company will grow and eventually be able to produce a good achievement for the company. This research aim to determine the effect of financial compensation,non-financial compensation, work environment, and job satisfaction in the leadership of the PT Lasting Jaya in Plastindo in Surabaya.
This research case studies form the research conducted at the location of PT Jaya Lasting Plastindo in Surabaya, research time in August 2013 the number of samples that will be used by using the formula of solving is a total of 101 respondents. Results showed no effect of financial compensation to job satisfaction, the influence of nons compensation to job satisfaction, work environment influences on job satisfaction, and no leadership influence on job satisfaction. Regression analysis showed that job satisfaction is influenced by financial compensation, non-financial compensation, work environment, and leadership together for 80.4% and the remaining 19.6 % is influenced by other factors.
The findings of the study indicate that factors such as financial compensation, salaries, benefits and pension funds provide the most dominant influence on employee job satisfaction.
Refbacks
There are currently no refbacks.