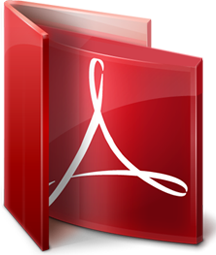 ANALISIS KARAKTERISTIK DAN FAKTOR DOMINAN YANG BERPENGARUH TERHADAP KEPUASAN KONSUMEN JASA INTERNET DI KOTA BOYOLALI
Abstract
Consumer satisfaction is very important to be researched, because satisfaction is the reason for consumer to buy some product again and again. A developed internet café is determined by the amount of the customer that visit the internet café, so the earnings can sufficient for the operational expense and make profit. With an idea like that, then the main problems to be analyzed and discussed in this research are (i) what factor is the most influence the satisfaction of internet user in Boyolali, (ii) how to maintain and improve the factors that have connection with characteristic of the internet user so it can makes a higher satisfactory.
Purposes of this research are (i) to identify dominant factor that influence the internet user satisfaction in Boyolali; (ii) to identify steps to maintain and improve to be optimal with the dominant factor to get higher satisfactory for internet user in Boyolali.
This research use primary data which is giving a questioner to respondent. This analysis used to know about the influence of independent variable which is the quality of consumer service (Reliability (X1), Responsiveness (X2), Specification to conformance (X3), Feature (X4), and tangibles (X5)) towards the dependent variable which is consumer satisfaction (Y). The analyze tool is descriptive statistic and double inference regression line.
Result of the research get that the variable reliability, and responsiveness give positive influence and significant towards consumer satisfaction, so the owner must pay attention with that variables and make the customer more satisfy. And variables like specification to conformance and feature, also need to give more attention, because the quality of services build by the pillar from the five dimensions. This need to be done for the growth of customer and sustainability of the internet café in the future.
Refbacks
There are currently no refbacks.