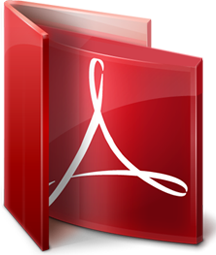 PENINGKATAN DAN PEMBERDAYAAN STRATEGI UNTUK KOPERASI DAN USAHA KECIL MENENGAH MELALUI PROGRAM PENGEMBANGAN DAN PELATIHAN DEPARTEMEN KOPERASI DAN USAHA KECIL MENENGAH JAWA TENGAH
Abstract
Departing from issue condition SMEs then Minister of State for SMEs has been implementing empowerment programs conducted on sustainable, an integrated and dynamic. The government has tried hard in SMEs development programs reduce poverty by moving in people's economy, the perpetrators still have not been able to overcome many obstacles in the development of the business. It is necessary for evaluation of programs and policies of government programs. With the government's evaluation of the program is expected to result in an improvement and empowerment SMEs program that is structured, sustainable future. Moreover, it can align the structure of national planning, accelerate national economic growth above 6% per year, reduce unemployment, reduce poverty, real sector domination, and improve income distribution. Population in this research is Cooperative and SMEs per Quarter 2013 . Data obtained from the Department of Cooperatives and SMEs of Central Java province SMEs . According on Time Series Data Central Java Province, the number of cooperatives and SMEs as many as 104.678 with a sample of 115 respondents, with a multiple linear regression analysis the method of SPSS version 19.0.
From the analysis it can be concluded that creation and development of the business climate MSME , and MSME business support system have positive effect and not significantly on the Promotion and Empowerment of Cooperatives and SMEs in Central Java Province. The other variables: development of entrepreneurship and competitive advantage; empowerment and improvement of SMEs business cooperatives ; and SMEs institutional quality have influence positively and significantly to the improvement and empowerment of Cooperatives and SMEs in Central Java Province.
Refbacks
There are currently no refbacks.