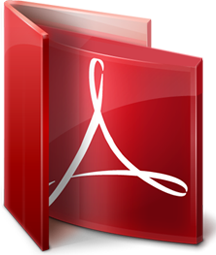 MODEL PELATIHAN KETRAMPILAN USAHA TERPADU BAGI PETANI PENGGARAP LAHAN PERHUTANI DI DUSUN KAWEDEGAN, DESA BALONGGEBANG, KECAMATAN GONDANG, KABUPATEN NGANJUK SEBAGAI UPAYA PEMBERDAYAAN MASYARAKAT
Abstract
This research is motivated by the living conditions of smallholder forestry land in Dusun Kawedegan, Desa Balonggebang, Kecamatan Gondang, Kabupaten Nganjuk that besides the level of education is low, and also they do not have a fixed income. Perhutani land peasant farming sweet potatoes and crops. Sweet potato is a healthy diet for people with diabetes mellitus (DM).
The objective of this study is to find out a model of skills training in an integrated effort as empowering farming communities in developing entrepreneurship skills. The approach used in the study is an action research. Research model of integrated business skills training for farmers as community empowerment are implemented through two forms of activity in two years. In the first year, the researchers conducted a qualitative exploration, and in the second year it will be proceed by doing experimental design.
This paper focuses on the discussion of exploratory study with exploring and collecting information about the needs of development, specifically in the context of economic development in dusun kawedegan which are still dominated by the agricultural sector. Villagers in Dusun Kawedegan hope that the function and role of microfinance institutions is a venture capital provider. One of the outputs of this activity is the formation of Microfinance Institutions (MFIs) to enhance access to finance for smallholder land PERHUTANI. Smallholder land PERHUTANI seeks funding support to start developing a business independently. On 1 September 2013, MFIs in the form of a credit union (CU) was established in Dusun Kawedegan, Desa Balonggebang, Kecamatan Gondang, Kabupaten Nganjuk. Credit union is one of the methodologies to create effective economic empowerment of the people as well as to establish trust and mobilize the grassroots base to support rural development program.
Refbacks
There are currently no refbacks.