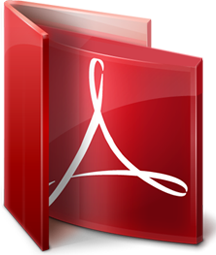 KESULITAN KEUANGAN DAN TINGKAT KONSERVATISME DALAM KEBIJAKAN AKUNTANSI : PENJELASAN DAN DAMPAKNYA
Abstract
Conservatism principle provide that accounting for a business should be fair and reasonable. There are too many factors that influence to conservatism in accounting. The purpose of this research is to analyze the impact of characteristic of the Board of Commissioners, the Audit Committee, The Level of Financial Distress to Conservatism in Accounting.
This research was designed by causal explanatory and conducted at textile and garment industry are listed in the Indonesia Stock Exchange from 2009 to 2011. We used purposive sampling method, with criteria manufacturing companies consistent listed on the Stock Exchange. The type of data is secondary data sourced from the annual financial report. Researches used analysis data with Multiple Regression Analysis which consists of seven variables.
The study found that in the textile and garment industry shows there are medium level conservatism in accounting. Based on regression partially test, there are significant positive influence between Audit Committee, Financial Leverage Ratio and Liquidity Ratio of the rate of Accounting Conservatism in a company's annual report on the level of significance 0:05 (5%), while the variable characteristics of the Board of Commissioners, Profitability Ratio, Sales Growth ratio has no significant effect. And based Simultaneous test showed that all independent variables have a significant effect jointly to the level of accounting conservatism in corporate annual reports.
We can conclude that the audit committee has oversight function. Degree of financial distress can affected management accountant to prudent on financial reporting process.
Refbacks
There are currently no refbacks.