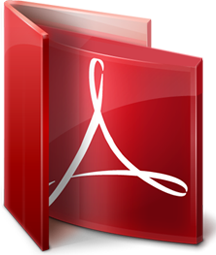 PENGARUH ROA, CAR, DAN LDR TERHADAP RETURN SAHAM PADAPERUSAHAAN PERBANKAN YANG TERDAFTAR DI BURSA EFEK INDONESIA PERIODE 2008-2012
Abstract
The results of this study further emphasize that the resulting financial statements must be accurate in order to be used by users for business purposes, primarily related to the estimates that will be used in calculating financial ratios.
Influence (Return on Assets) ROA, (Capital Adequacy Ratio) CAR and(Loan to DepositRatio) LDR to Return Shares on Banking companies listed inIndonesia Stock Exchange period 2008-2012. Preparation of this paperaims to determine whether there is any effect ofROA, CAR, and LDR on Stock Return on banking companies, either partiallyor simultaneously. Return OnAsset(ROA), Capital Adequacy Ratio(CAR), and the loan to deposit ratio (LDR) as the independent variable and Stock Return as the dependent variable. The subjects were included in the company's banking sector listed in the Indonesia Stock Exchange (BEI) in the period 2008-2012. The number of samples is 72, which is selected through purposive sampling method. The analytical method used was Test Assumptions and Classical Linear Regression Analysis. The results indicate that partial, ROA and LDR effect on Stock Return, and CAR does not affect on Stock Return and simultaneously,the independent variables (ROA, CAR, andLDR) effect on the dependent variable (Stock Return).
Refbacks
There are currently no refbacks.