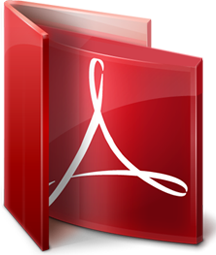 PENGARUH PERUBAHAN PERINGKAT OBLIGASI, TINGKAT SUKU BUNGA BI, PERTUMBUHAN PDB, KURS RUPIAH TERHADAP PERUBAHAN HARGA OBLIGASI KORPORASI YANG LISTING DI P.T BEI PADA PERIODE 2002-2007
Abstract
Capital market plays an important role in an economiy. It aimed at establishing a facility for industries and entities to meet their demand for capital and to offer their excess of fund. It is expected that capital market could become a public instrument to support economic development.
Bond rating could provide investors with information about the quality and the risk of a bond. The higher the rating the safer the bond is. Changes in bond rating therefore are expected to affect bond price. Beside that macroeconomic indicators such as economic growth, inflation, and foreign exchange could also affect bond price.
This study aimed at finding the effect of bond rating changes and indicator of macro economy such as interest rate, economic growth, exchange rate, and inflation rate on the bond price change in Indonesia Stock Exchange market. Multiple Regression analysis is applied to the data of bonds rated by PT. PEFINDO and listed at PT. BEI (BES, in previously) in 2002 to 2007.
The results shows that (1) rating change influence the bond price positively and significantly. Therefore, it can be use as a determinant of bond price change in the future, (2) the macroeconomic factors such as interest rate, exchange rate, and inflation rate affect the bond price significantly with negative signs, (3) Economic growth influence bond price negatively. It is shows that, increase in GDP does not effect bond price because Indonesian investors prefer to use their income for consumption rather than saving or investing. The reverse sign of GDP growth might also be resulted from the oil price increase in the observation period. It also shows that bond as an investment instrument is still not well-known to common people.
Refbacks
There are currently no refbacks.