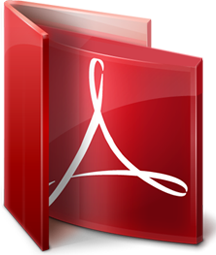 ANALISA PEMBENTUKAN PORTOFOLIO DENGAN MENGGUNAKAN MODEL MARKOWITZ DAN SINGLE INDEX MODEL PADA SAHAM LQ45 DI BURSA EFEK INDONESIA TAHUN 2009 – 2013
Abstract
The ultimate goal of research is to determine the optimal stock portfolio models and efficient. Achievement of portfolio models such as the results of the stock assessment using the Markowitz model and Single Index Models that can be used by investors or other users in making an investment in a healthy manner.
Method of measuring a stock portfolio can be facilitated by using a proxy that shares LQ-45 on the Indonesia Stock Exchange which is the 45 most liquid stocks (high market capitalization), This study was performed using stocks into LQ45 the period 2009 to 2013, and also using the Microsoft Excel program.
The results showed that the calculation of the most efficient portfolio formation is use a Single Index Model that produces 11 stocks selected stocks formed from portfolio diversification that AALI with the fund proportion 10%, BBCA (16%), BBNI (8%), BDMN (1%), BMRI (10%), INDF (18%), ITMG (5%), LSIP (1%), PGAS (4%), SMGR (17%), and UNTR the fund proportion by 10%, resulting the return 2.753%, Expected Return 0.596% and Risk 0.0264%.
Keyword : return, expected return, risk, efficient portfolio.
Refbacks
There are currently no refbacks.