A B C D E F G H I J K L M N O P Q R S T U V W X Y Z All
Proceeding of Midyear International Conference
View Journal | Current Issue | Register
Proceeding of International Students Conference on Accounting and Business
View Journal | Current Issue | Register
Eko-Regional: Jurnal Pembangunan Ekonomi Wilayah

View Journal | Current Issue | Register
Jurnal Ekonomi, Bisnis, dan Akuntansi
Jurnal
Ekonomi, Bisnis, dan Akuntansi is a journal published four times a year, designed to accommodate research articles in the field of management. This journal has been published by the Faculty of Economics and Business, Universitas Jenderal Soedirman since 2007. We invite articles in all functional areas of management, which are mainly about (but not limited to) Human Resources, Marketing, Finance, Operational and Strategic Management.
View Journal | Current Issue | Register
Proceeding of International Conference Sustainable Competitive Advantage
This proceeding is a vehicle for academics and practitioners to exchange ideas about how to build sustainable competitive advantages for organizations, both private and public organizations. We hope that the presence of this proceeding can provide a conceptual overview of how to build sustainable competitive advantage for organizations which will be discussed in four areas, namely: marketing management, financial management, HR management and strategy, operational management and information systems, as well as providing positive benefits for stakeholders. the reader.
View Journal | Current Issue | Register
ICORE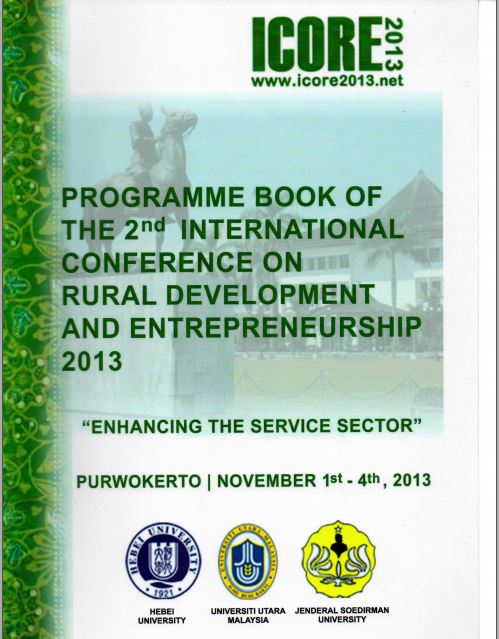 View Journal | Current Issue | Register
AKUNTABEL

View Journal | Current Issue | Register
1 - 7 of 7 Items